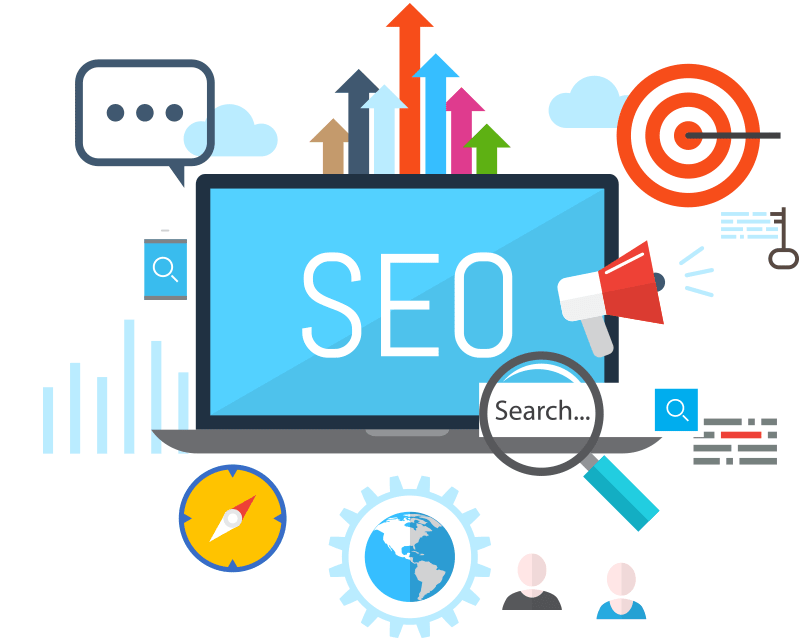 Search Engine Optimization (SEO) can be a moving target. Here is an up-to-date checklist of things that you should know to help you obtain a higher ranking in Google's search results.
Accessibility
Accessibility increases your audience and is essential in helping to make the web universal. ADA compliance gives people with disabilities an opportunity to interact with your website. For example, by providing descriptive alt attribute values to the images on your pages, blind and visually impaired visitors can use a screen reader to read the value of the attribute to better understand your content. Title attributes work the same way for links and other applicable HTML elements that need a description. These are only a couple of the most basic items to consider for accessibility. Additionally, these attributes improve the message of your content for the search engine spiders who crawl through your site while indexing.
How can I tell if my website is ADA compliant?
Use the Lighthouse tools included with Chrome DevTools to identify accessibility problems.

axe accessibility testing Chrome browser extension does a nice job of scanning your website for issues.

WAVE Web Accessibility Evaluation Tool is another compliance testing resource.
HTTPS (SSL)
Currently, pages served over HTTPS do not get a substantial ranking boost by Google. However, this could change in the future. If your site is e-commerce, then it's a no-brainer to have an SSL certificate installed. Installation on existing sites requires care to do so properly to ensure all internal requests are using the HTTPS protocol. Additionally, canonical tags will need to be updated to contain the HTTPS protocol. If it is a new site, I would start off with SSL from the get go.
Mobile Friendly & Fast
Google's mobile-first index places a premium on websites that work properly on a mobile device. If your site does not work properly on a mobile device, it is at risk of getting a lower ranking.
Mobile Design Checklist
Use a responsive layout that adjusts to fit the viewport of the mobile device.
Content sections should not encroach upon each other or overlap.
Adjust font sizes to make text easier to read on smaller screens.
Navigation menus should adjust as needed so they are easy to use.
How can I check if my website is mobile friendly?
Use the Google Search Console Mobile-Friendly Test to check how well the website works on a mobile device.
Page Speed
Web pages that load fast will get a higher ranking. Google's focus on page speed, especially on a mobile device is an important SEO factor to consider. Pages that do not load fast on mobile devices could be penalized.
How can I check my website performance?
Use PageSpeed Insights to analyze your web page content and receive a report on how to make the page faster.
Age Authority
The Moz Link Explorer tool generates reports of complete link metrics for your website, including Page Authority and Domain Authority.
Links
It's hard to under estimate the importance of external links to your site, otherwise known as backlinks. Links to your site from highly authoritative sites are one of the best ways to improve your search ranking.
Outbound and internal links are also important. Your outbound links should only be to relevant authoritative sites. Linking your sites authoritative pages to other relevant pages on your site may help those target pages gain some authority.
Content
Content that is optimized matches up with words and phrases used by visitors when they are using a search engine to look for information.
More users on mobile devices translates into more who are using voice to text when they search for information. Typically, these searches are in the form of a question.

Google has recently introduced Answer Boxes in its search results. Publish content that includes questions as headings followed by relevant answers that are not to lengthy.

Words or phrases that are related to each other conceptually are better than a single phrase when covering a topic.

Video content is gaining momentum as the most widely viewed and shared. Using Video in your content may likely improve your SEO rank.
Markup
Page titles should be using a keyword phrase since Google first looks there to determine if the content is relevant.

Use header tags starting with the h1 for the title, then h2 or h3 for subheadings, etc…

The meta description should include a keyword phrase and page overview at around 160 characters.

In addition to describing the image for accessibility, use keyword phrases in image alt tags that relate to respective content.

Use schema micro data to inform Search engines the kind of content that's on the site.
User Experience
These important factors determine the user experience in so far as search is concerned.
CTR (Click-through Rate), the metric that measures the number of clicks from search results that take users to pages on your web site.

Bounce rate, the metric that measures U-turns back to the search results.

Time spent on pages.
How can I measure user experience on my web site?
Use Google's free web analytics service to analyze in-depth detail about the visitors on your website.
Social
Links to your site from Twitter, Facebook, etc. do not contribute to directly to ranking according to Google. However, social shares build backlinks from the traffic they generate.
Business Info & Reviews
For websites that conduct business, these SEO checklist items are key:
Content and pages that contain the name, address and phone number of the business.

Listings and reviews on Google My Business and Facebook for Business.

In addition to the Google and Facebook business pages, reviews on relevant directories such as Yelp, Yellowpages and others. Most directory links do not improve your page rank, but they can build backlinks from generated traffic.